On January 5th the very beautiful and very pregnant (she's due in March) Halle Berry attended the 19th Annual Palm Springs International Film Festival Awards in California. She was awarded the Desert Palm Achievement Award.
Festival chairman Earl Greenburg said, "We're excited to honor Halle Berry with the Festival's Desert Palm Achievement Award for her impressive body of work and mesmerizing performance in this year's Things We Lost in the Fire. Her dramatic acting and powerful emotion shine throughout the film, showing her incredible talent as an actress."
Check out pictures of Halle at the event under the cut. Jamie Foxx was also in attendance...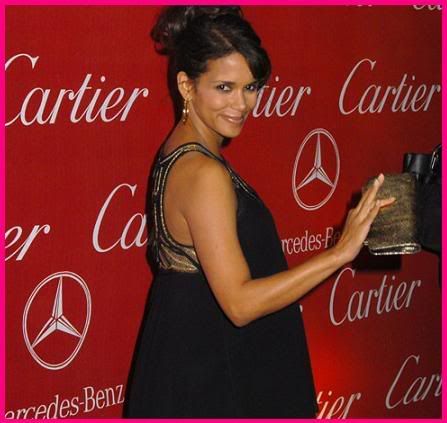 SOURCE]