Click play to check out a video of Trina's interview with Angie Martinez of New York's Hot 97. In the interview she talks about her recent photoshoots as well as her upcoming album "Still the Baddest". She also talks about being single, which she says she been for about a year now. Below you can also check out pictures of Trina on the set of Pitbull's video for his single "Go Girl" which also features her on the track. Click the link under the cut to listen to the song...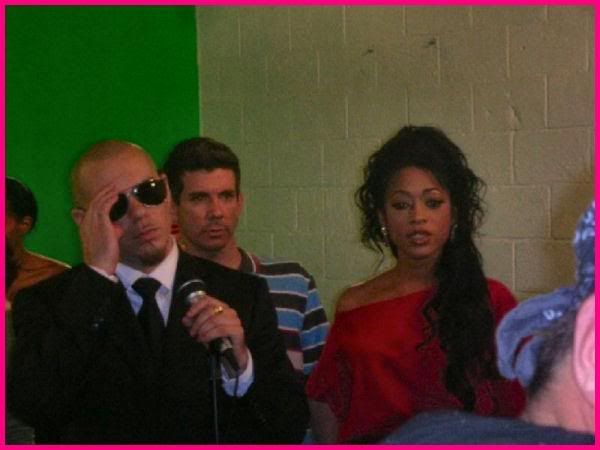 Listen to Pitbull featuring Trina- "Go Girl"
At Chris Brown's Album Release Party with LaLa on November 6th...