I'm sure you all already know that Beyonce is the new face of Georgio Amani's Diamonds perfume. Click play to check out the commercial she did for the perfume below (she sings Marilyn Monroe's "Diamonds are a Girl's Best Friend"). You can also check out an interview with Beyonce and behind the scenes footage from the commercial set...
Check Out an Interview with Beyonce Talking About the Campaign...
Check Out Behind the Scenes Footage from the Set of the Commercial...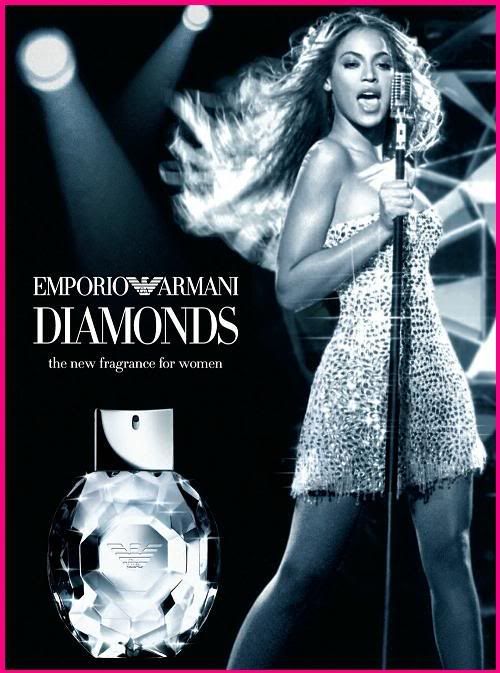 Click Here to Order Georgio Armani's "Diamonds" Perfume