Will Smith attended an "I Am Legend" photocall in Rome today. If you haven't seen "I Am Legend" yet, you need to hurry up and go to your local theater. It was so good, I'm tempted to purchase the bootleg dvd until the real thing comes out, lol. You can check pictures from the photocall below. Speaking of Will Smith, you can now add Scientology Recruiter to his list of jobs...
Big stars traditionally distribute "wrap presents" to crew members after completing a film. His recent gift after wrapping next summer's comedy "Hancock" was a card good for a personality test at your local Scientology center. ...The quiz is designed to convert people to the religion by identifying personality flaws that - surprise! - Scientology can fix right up for you. [NY Daily News]
I knew something was up. Will and Jada were always defending Tom's weird antics. I knew it wouldn't be long before Tom officially got to them. Will hasn't confirmed that he is a Scientologist though, but you can read his comments on the religion under the cut.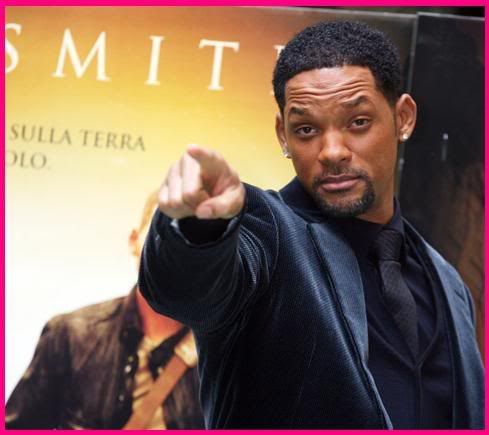 ...he told "Access Hollywood" last month: "I was introduced to it by Tom, and I'm a student of world religion. I was raised in a Baptist household. I went to a Catholic school, but the ideas of the Bible are 98% the same ideas of Scientology, 98% the same ideas of Hinduism and Buddhism."