Below you can listen to Mary J. Blige's official second single "Hurt Again" from her platinum album "Growing Pains". You can also check out some pictures of her at the 2nd Annual GM Event in Detroit on January 12th. Speaking of Mary J. Blige, she's currently being accused of using steroids (which she denies and I believe her. They better leave my Mary alone, lol) . She, along with 50 Cent, Timbaland, Tyler Perry and Wyclef have been called out, you can read more under the cut...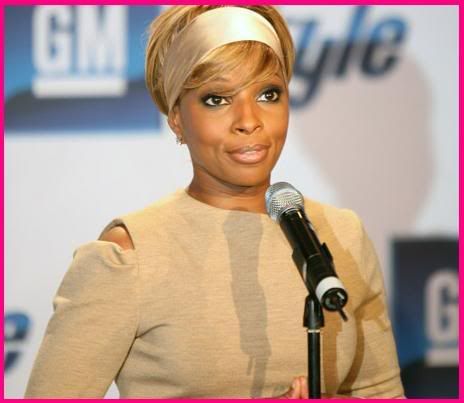 The ongoing investigation into steroid trafficking that has already sent shockwaves through professional baseball is now reportedly looking at members of the music industry as well. According to a report in Albany, New York's Times Union, citing confidential sources, the names of Mary J. Blige, 50 Cent, Timbaland and Wyclef Jean have turned up in an Albany-based probe...

The Times Union says it gained access to records from several unnamed cooperating witnesses on Long Island, New York, that reportedly indicate that human growth hormone or steroids were shipped to Blige and the others — sometimes under fictitious names — at hotels, production studios, private residences, an upscale Manhattan fitness club and through the Long Island office of chiropractor Michael Diamond. Diamond, who has not been identified as a target in the case or accused of breaking any laws, helps run an anti-aging program at Clay Gym in Manhattan.