On May 15th KING Magazine, Budweiser Select, and T3 Agency had celebration for the
"Coming Kings" Issue and Editorial Director, Datwon Thomas' birthday. Celebrities spotted include Jeezy, Meagan Good, Thomas Jones (Meagan Good's Boyfriend/NY Jets), Darra and Shay of "The Flavor Love Girlz Charm School", Michael Knight, D. Woods, Charlemagne of The Wendy Williams Experience, and Terrence and Rocsi of "106th And Park", among others. Check out pictures and find out more information about the event under the cut...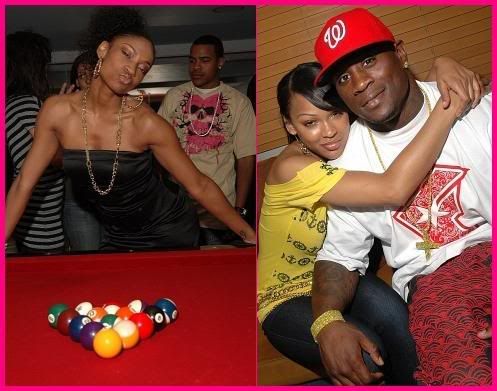 CONTINUE READING THIS POST...
The COMING KINGS issue of KING MAGAZINE highlights thirteen (13) men in the fields of music, film, fashion, entrepeneurship, and academia who are set to become leaders and legends in their own right. The Class of 2007 features: Executive Producer-Nick Cannon, Comedian-Katt Williams, Agent-Jayson Williams, R&B-Lloyd, Producer-Polow Da Don, Actor-Jamie Hector, Jewelry Designer-Mychael Knight, Scientist-Clifford V. Johnson,Ph.D,Songwriter-Bryan-Michael Cox, Rapper-Rich Boy,Executive-Block, Sneaker Designers-Cr8tive Reactions.