Click the link below to listen to Rihanna's new single "Umbrella" featuring Jay-Z. The song is the lead single from her upcoming album (June 5th), which happens to be her third in two years. When asked about releasing albums so close together she said...
"It's a nonstop pace, very speedily, and Def Jam does not play, that's all I can tell you," she joked of her record label in an interview with The Associated Press. "We just keep going and going -- it's fun, we make sure that we have fun while we do it. 'Umbrella' is a serious song, a relationship song. ... It's different, and that's what I love about it," she said. "People are not going to expect a song like that from me."
On some parts of the chorus she kinda reminds me of Akon. She should've featured him on this song. Anyway, you can read what Jay-Z and LA Reid said about her growth under the cut...
CONTINUE READING THIS POST...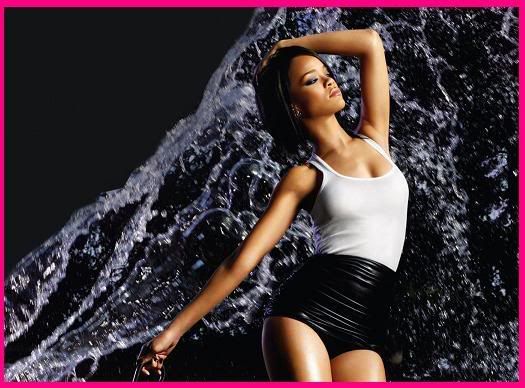 Jay-Z on "Umbrella"...




"It shows such growth for her as an artist," Def Jam President Shawn Carter, better known as Jay-Z, told the AP. "If you listen to the lyrics to that song, you know the depth and how far she's come." Jay-Z delivers the opening salvo on the dramatic song, about the strength of a relationship.




LA Reid on the Quick Release of Rihanna's 3rd Album...


Island Def Jam Chairman Antonio "LA" Reid said Rihanna's upcoming album, which features labelmate Ne-Yo and a song written by Justin Timberlake, is being released this summer because the label feels it's that good.

"In the past, Rihanna has made really great singles. This time, Rihanna has not only made really great singles, but a great album," he told AP. "We want people to hear it now and experience it now."


Rihanna on Her New Sound...


"My sound has changed," Rihanna said. "It's a lot edgier than the rest of the stuff that anyone has heard from me before. I'm singing about different things, it's a lot sexier."

She also considers the album more adult, reflecting the quick growth she's had to do in her short time in the spotlight.

"This business really helps you to find out who you are, and how strong you are," she said. "You need strength and determination with all the negativity coming at you sometimes ... I've grown a lot."
[SOURCE]