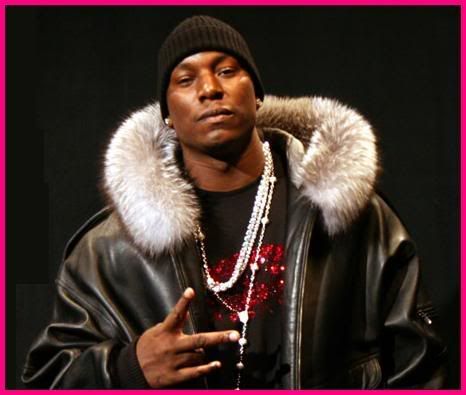 I hope this isn't true but if it is, Tyrese is a clown. Real men don't hit women, especially pregnant women. I guess he's letting that Black-Ty, "Waist Deep", movie-thug stuff go to his head. You can read the report according to TMZ below...
TMZ has learned that police are conducting a criminal investigation into allegations that R & B singer Tyrese punched his pregnant girlfriend twice early this morning. Initial reports indicated that Tyrese allegedly hit the woman in the stomach, but TMZ has confirmed that the alleged punches struck her arm and her thigh.

Police sources tell us that Tyrese's live-in girlfriend claimed that the two got into a heated argument around 5:30 AM at their Los Angeles home. According to our sources, paramedics responded after Tyrese allegedly struck the woman, who is five months pregnant, twice and then drove away from the scene.

Reps for Tyrese had no comment.
[
TMZ.com
]