TI is featured on the cover of the March 2007 issue of XXL along with Young Dro, DJ Drama, BG and Big Kuntry. Speaking of TI, congratulations to him and his girl Tiny. They are currently expecting a new baby. Check out BG's "Make'Em Mad" video under the cut...
Click the picture to see the cover in full...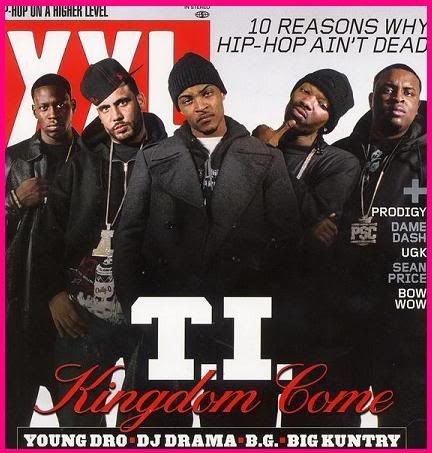 CONTINUE READING THIS POST...