On January 5th Rihanna stole the show at the 2nd Annual Barbados Music Awards. She picked up 7 awards (you can read about them below). You can check out pictures of her at the event under the cut. The woman pictured in the brown dress is Rihanna's mother...
Powered by the global success of her multi-platinum sophomore album A Girl Like Me, Rihanna topped them all once more with seven major awards, including Entertainer Of The Year, Song Of The Year for Unfaithful, Album Of The Year and two BMA Sales Diamond Awards.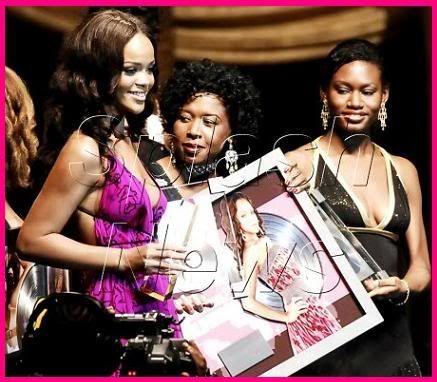 The Nation Newspaper
CONTINUE READING THIS POST...