Oprah Winfrey opened her school for girls in South Africa on January 2nd. Celebrities that came out to join in on the opening celebration include her bestfriend Gayle King, Mariah Carey, Babyface, Malaak & Chris Rock, Mary J. Blige and Tina Turner, among others. This is another thing that can be added to my list of reasons why I love me some Oprah...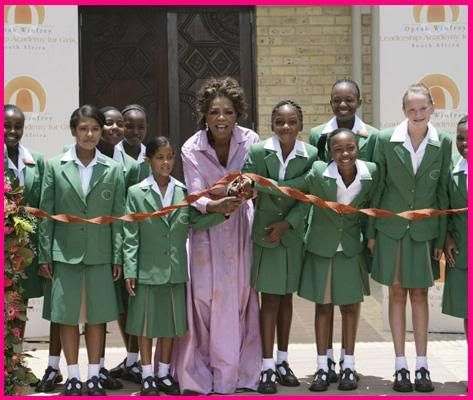 Click Here to Read More About the Oprah Winfrey Leadership Academy for Girls
CONTINUE READING THIS POST...