Ciara is featured on the cover of the March/April issue of King magazine and Fantasia is featured on the cover of the latest issue of Vibe Vixen. You can check out both of their covers below. I know I said before that I didn't like Fantasia's hair being blonde but I think she looks really cute on that cover. Go Fantasia! Ciara's cover is cool too. I'm sure the men will love it. Since we're talking about the covers, check out both covers' sub-text, "ATL's Sexy Sucker Pops Her Cherry" and "The Vagina Dialogues: 69 Things to Know About Your Kitty". Why don't you tell me what you really want to talk about, lol. Check out music from them under their covers.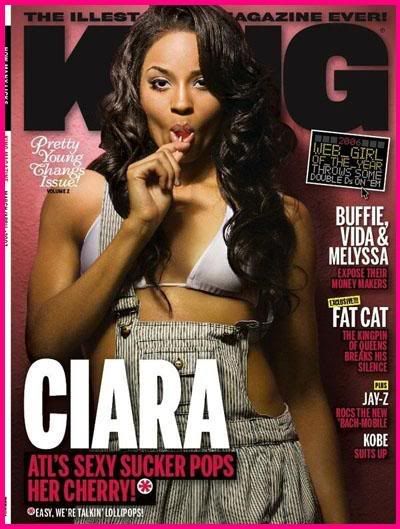 Click on the Song Titles to Listen to Ciara's Remixes
"Promise" featuring R. Kelly
**

"Get Up" featuring Polow Da Don
CONTINUE READING THIS POST...