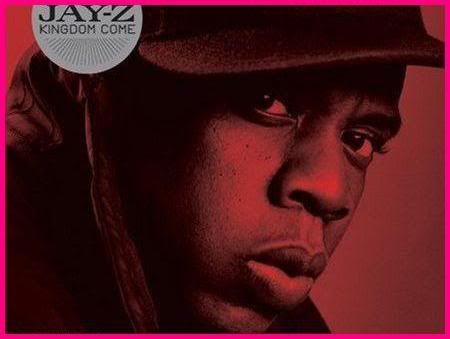 Jay-Z tops the Billboard charts this week (which should be a surprise to no one) with 680,000 copies of "Kingdom Come" sold. This is the seventh time Jay-Z has had an album hit the #1 spot. This album gives him the third place spot for this year's biggest debuts, behind country singers Rascal Flatts (722,000) and Justin Timberlake (684,000).
Along with topping every other album this week, Jay's latest album has beaten his personal best. Kingdom Come surpassed sales of 2000's The Dynasty: Roc La Familia — which, at about 558,000, earned the rapper the Billboard albums sales chart's #1 position the week after its release — to earn him his biggest opening-week showing and his seventh career chart-topper.
Other notable entries to the top ten include Snoop Dogg in at #5 with 264,000 sold and Tupac in at #9 with 159,000 albums sold. Beyonce's "B'Day" moved into the #6 spot selling another 173,000 copies in it's 12th week. Click the MTV link for more info on this week's charts.
[
MTV
]
Update:
According to Billboard, this is his 9th #1, which ties him with the Rolling Stones for the 3rd most #1s, behind the Beatles with 19 and Elvis Presley with 10.
[
Billboard
]