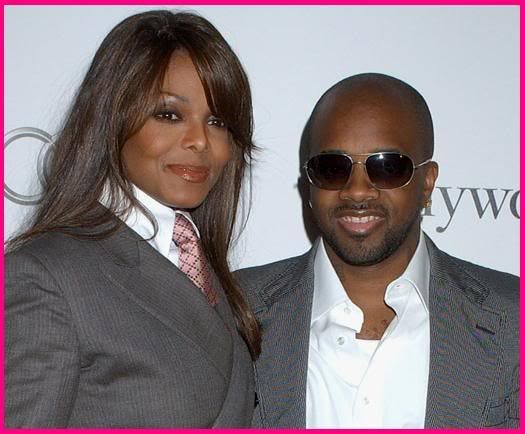 At least that's what her boyfriend Jermaine Dupri is saying. He blames Virgin records for "poor promotion" and rumor has it, he's threatening to quit his position as president of Virgin's Urban division. Janet's album sales dropped 74% in the second week, taking her from the number 2 position to number 9. I personally didn't think her promotion was that bad, she had a million magazine covers and she was on Oprah the day before her album was released. What promotion is bigger than Oprah? Then again, what do I know...
We hear Dupri has threatened to quit as president of the Virgin Urban division because he feels label chairman Jason Flom and his team didn't market Jackson's album "20 Y.O." correctly. "Jermaine blames Virgin for not getting it enough radio play — not working it," says an insider.

In a desperate move to breathe life into "20 Y.O.," a source says Dupri is courting Mariah Carey to have a duet with Jackson on a track that would be added to a new version of the disk — even though some estimate Virgin still hasn't moved about 200,000 of the first batch. Dupri has made no secret of his displeasure with the way Virgin handled Jackson's last album, "Damita Jo," telling The New York Times' Lola Ogunnaike, "They didn't push the project."

Flom has said that was before he came to the label. But another source says, "Jermaine and Jason haven't gotten along from the start." Reps for Dupri, Virgin and Carey didn't return calls. But one of Flom's defenders argues, "Jason wants the CD to be a hit as much as anyone, but she didn't have the goods."
[
New York Daily News
]